The Story
Follow a young a kitten as she searches the house for someone to pet her. Along the way she will explore different rooms in the house and ask the question on any kitten's mind, "will you pet me?"
Who Is it For?
"Will You Pet Me?" is a great book for young readers or pre-school age children. The book features large, colorful illustrations of different locations and objects throughout the house. Young children can follow along and practice their vocabulary of household items and places. The book also features large print which is easy for young readers to see and understand.
Contact the Author
Please use the form below for inquiries regarding the book. Bulk purchases can be made at a reduced price.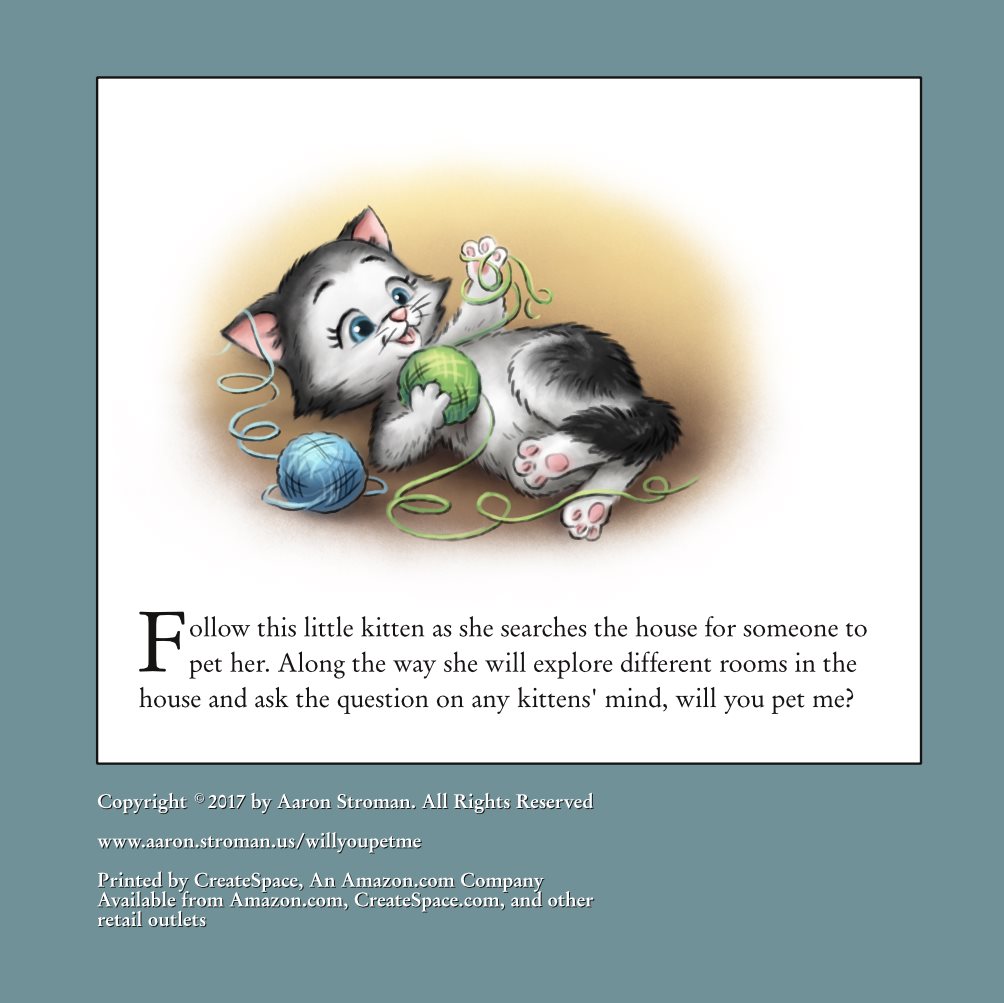 Ordering Information
Ordering from Amazon.com is easy, but if you want to support the author please consider purchasing instead from the createspace store (button below). The cost is the same to you, but more goes to the author. Thanks!
Createspace Store
Title Details
List Price: $9.99
Dimensions: 8.5″ x 8.5″ (21.59 x 21.59 cm)
Length: 24 pages
ISBN-13: 978-1548028336
ISBN-10: 1548028339
BISAC: Juvenile Fiction / Animals / Cats